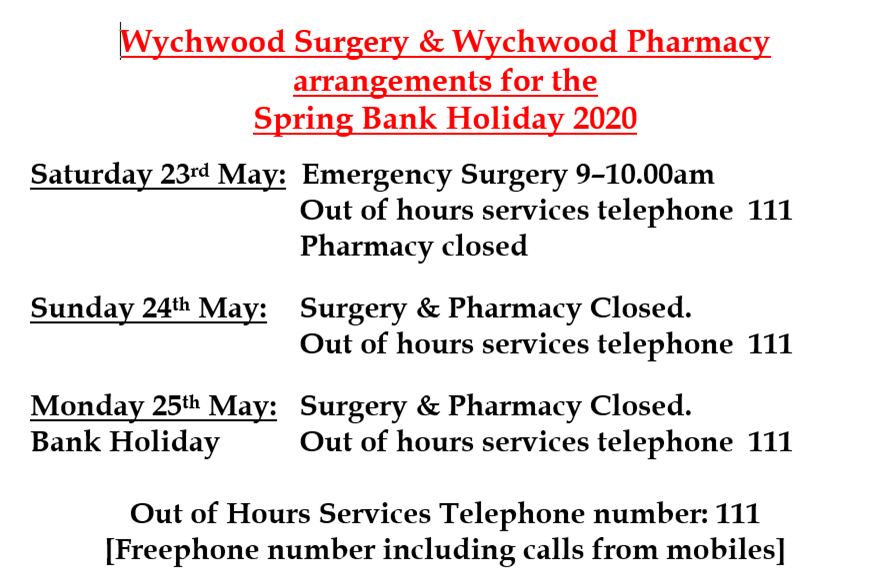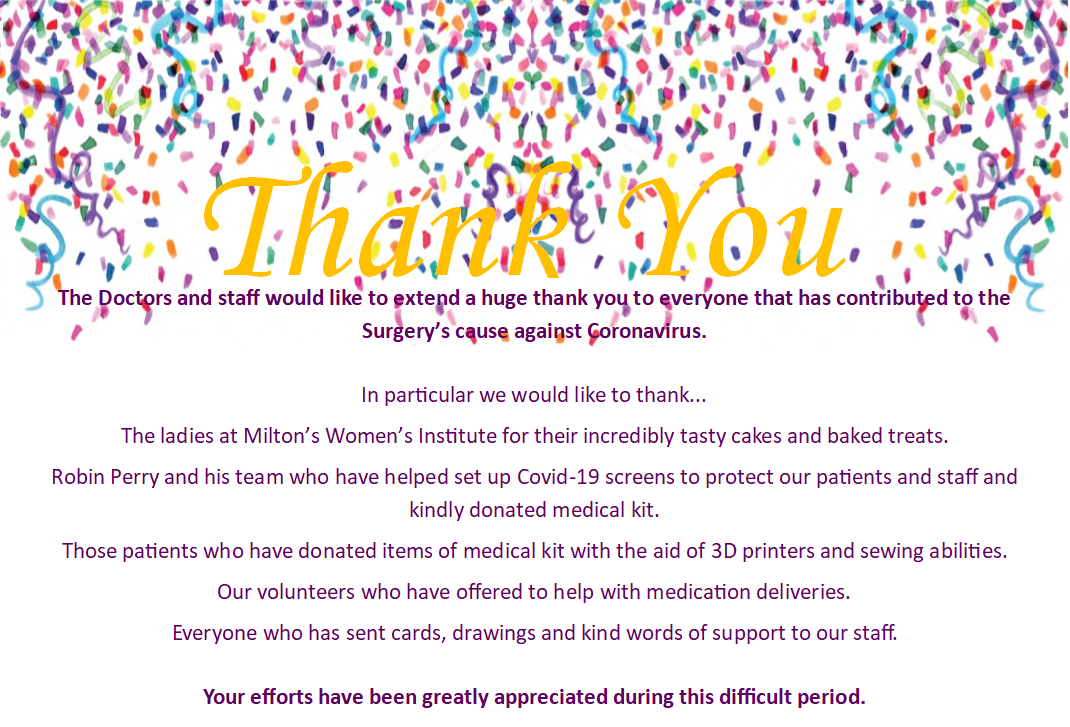 News and Updates from Oxfordshire County Council
Workout you can do at home!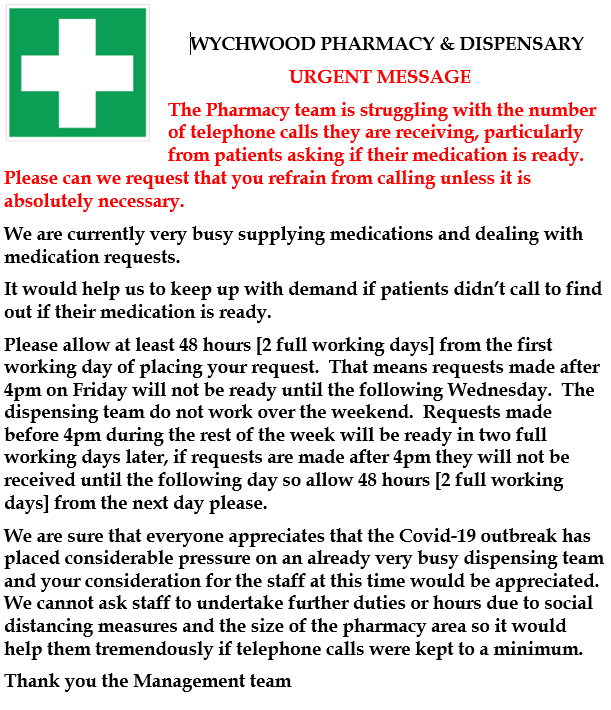 In line with advice to manage social distancing and COVID -19 all Well Baby Clinics and Groups are now closed with immediate effect.
Important Information
An Urgent Message from The Management team at Wychwood Surgery - Updated 02/04/2020
To all Patients,
In light of the new Coronavirus guidelines, in order to reduce spread & protect vulnerable patients, from Monday, 16th March until further notice, we are suspending walk-in GP and nurse appointments.
All appointments to see a GP or member of the nursing team will be triaged by a telephone consultation with a GP or member of the nursing team. If the GP or member of the nursing team thinks that you need to be seen face to face, you will be given a specified appointment . For some health concerns or medication reviews, we may well be able to help you over the telephone.
Therefore, if you think you need to speak to a GP, please ring the surgery between the hours of 8:15 am & midday, Monday to Friday. A receptionist will give you further instructions. Please note these are not our opening hours but times between which a GP or member of the nursing team will be able to phone you back.
If you are concerned that you may have symptoms of coronavirus, please read this NHS guidance first: https://www.nhs.uk/conditions/coronavirus-covid-19/ Please do not present to the surgery.
Providing that you do not meet the criteria for self-isolation:
Wychwood Pharmacy will continue to remain open for medication collection. If you are self-isolating please ask a relative, friend or neighbour if they can collect you medication.
This is a temporary measure to protect patients and staff. Thank you for your patience and cooperation.
For further advice on Social Distancing
https://www.gov.uk/government/publications/covid-19-guidance-on-social-distancing-and-for-vulnerable-people/guidance-on-social-distancing-for-everyone-in-the-uk-and-protecting-older-people-and-vulnerable-adults
If anyone suspects they might have developed Coronavirus symptoms there is more guidance and information online at https://111nhs.uk
Welcome to Wychwood Surgery
With patients' needs at the heart of everything we do, our website has been designed to make it easy for you to gain instant access to the information you need.
As well as specific practice details such as opening hours and how to register, you'll find a wealth of useful pages covering a wide range of health issues along with links to other relevant medical organisations.
Keep up to date with the latest practice news